Supporting Women With Fashion: A Bead & Reel Collaboration
One of the challenges in creating a more mindful fashion industry is that a lot of common terms, ideas, and words don't always have a clear or unified definition from person to person and brand to brand. This ends up being confusing for everyone involved from companies to consumers so I decided to bring together voices and styles from members in the Bead & Reel Network to take a deeper look into some of the more complex issues in fashion.
I invited Network content creators and brands to participate, and this week we've joined together with Fair Anita, an affordable brand which works with 8,000+ women in 9 countries to design and create fair trade jewelry, accessories, and clothing.
I asked: Why does supporting women through your fashion choices matter to you?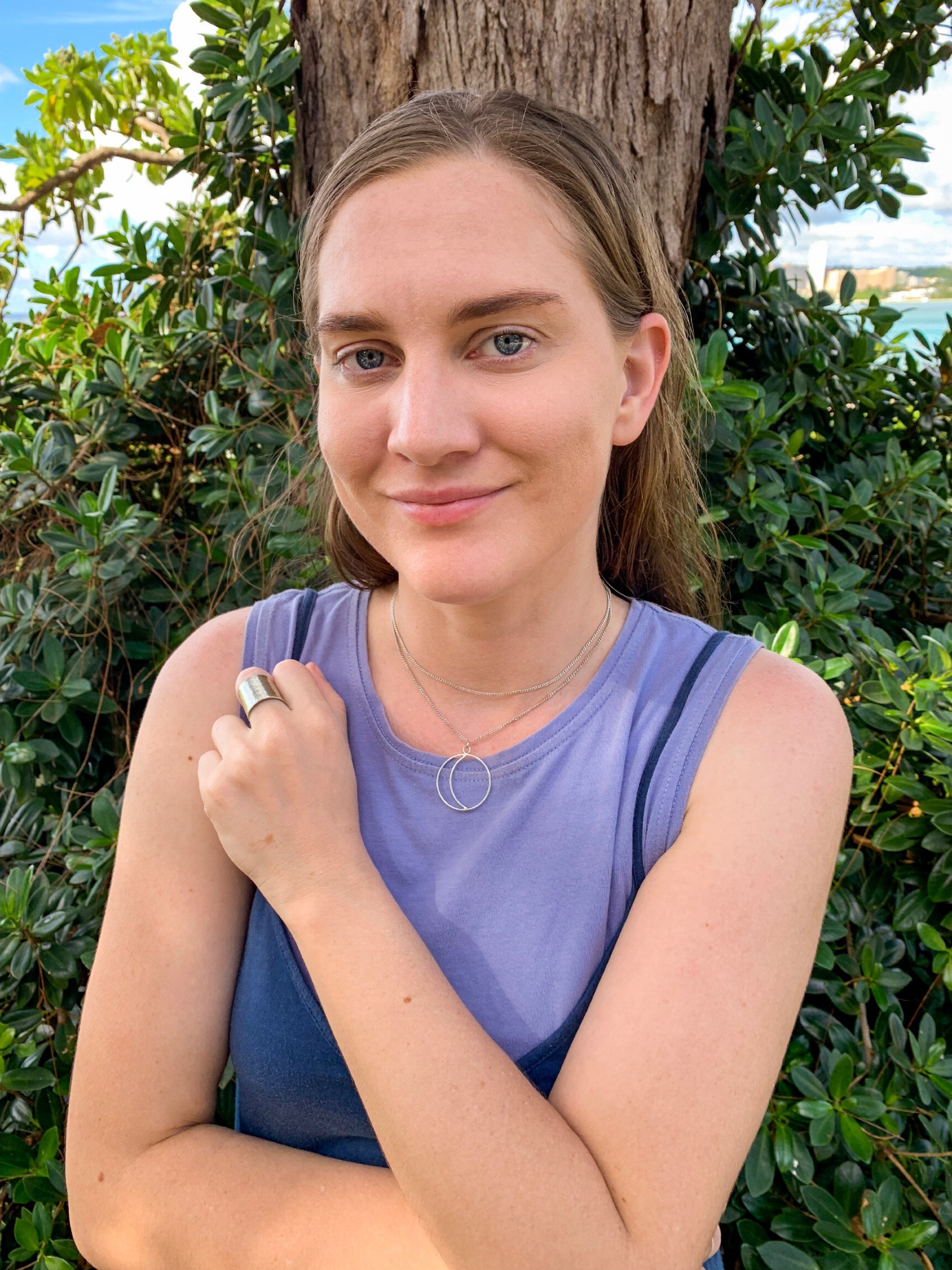 I'm a gender advisor in international development. Every day through the literature I read or through the outcomes of my own projects, I see the benefit to entire nations when we put resources into the hands of women. Economic empowerment of women that allows them to move through the world with more agency and become active participants in their community is the key to resolving many of the world's political, cultural, environmental and public health crises. A fashion label founded by women for women isn't just cute branding, it's wealth redistribution that's essential for building the kind of world we want to live in. And that's exactly where I want to invest my own money.
Featured: Fair Anita Simple Night Necklace + Silver Cuff Ring
It is incredibly important to me to support and empower women around the globe with my choices in how and where I spend my money. I want my money to go towards something that positively impacts communities — empowering women to build careers that ensure a sustainable income, a healthy environment and one where they can raise their children safely. It's easy to detach ourselves from the people behind our clothing when we see a trendy bag or cheap top, but it's so, so important to invest in the lives of women around the world and see that our support can literally transform communities.
Featured: Fair Anita Simple Lines Cuff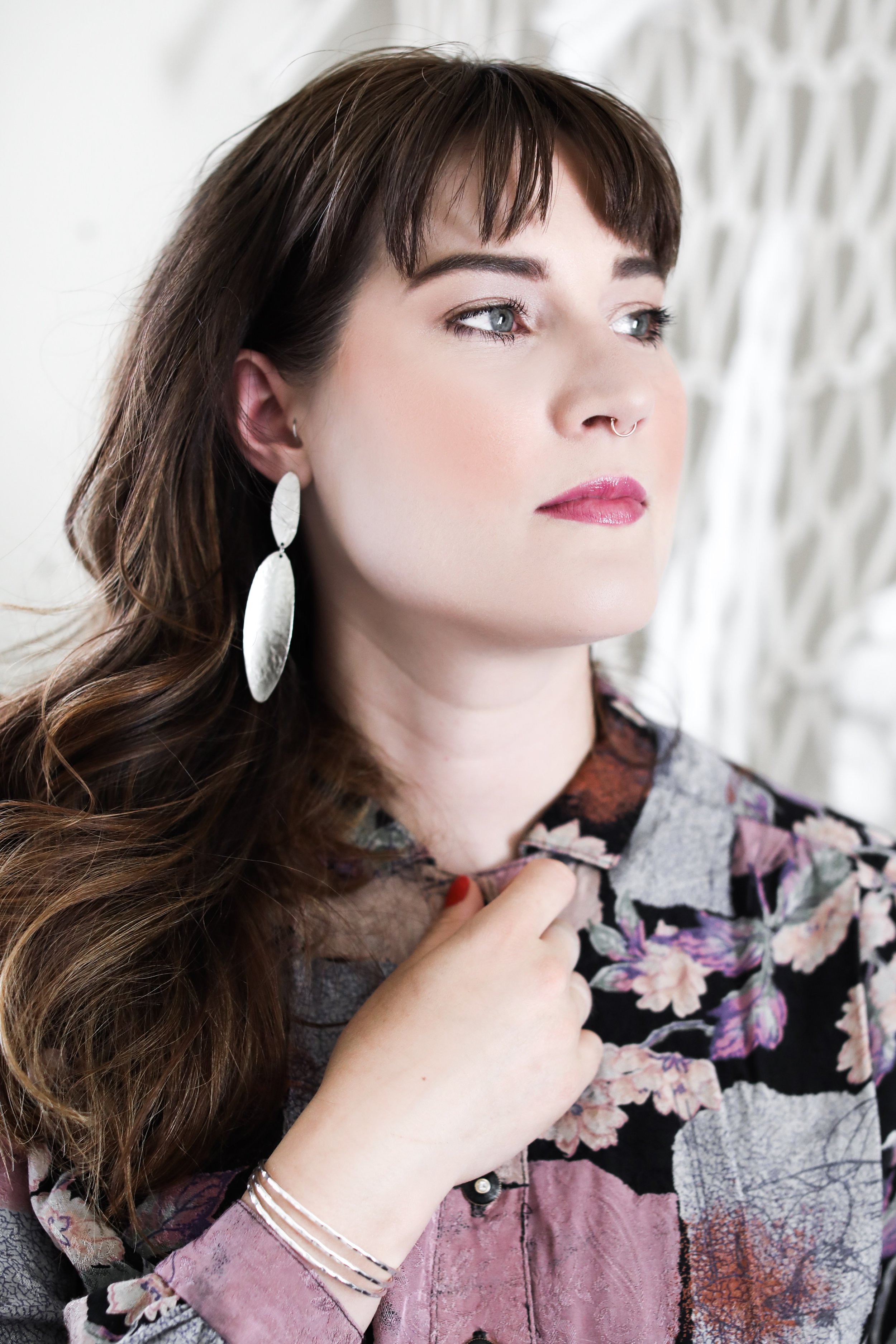 I feel like in today's society the topic of women and female empowerment has finally come to to the surface. Millennials are sick of hearing from history about the oppression of their gender and how there are ample opportunities out there for ladies if we just reach out and get it. It's funny because the movement has been so powerful over the last decade than men are beginning to complain about being undervalued and left in the dust (my exboyfriend was like this yet he loved the idea of me being his sugar mama).
I think the biggest issue is pay inequality and will continue to be an ongoing battle and knowing that women-­owned shops and companies are becoming more and more prevalent is a wonderful thing. Supporting another woman is like telling them it's okay to be you and get yours. We deserve the same pay rights and general opportunities as men. Through buying fashion from women artisans and entrepreneurs we are saying, "Yes we can make change happen" and that's what this world needs right now. Who is to say that the next president won't be a woman? It's gonna happen someday, why not sooner rather than later.
Featured: Fair Anita Oblong Pebble Earrings
As a woman who has the advantage of being a part of several women's spaces and who works alongside predominantly women in the sustainable fashion industry, I know firsthand the power and innovation women are capable of when we feel welcomed and supported. In this country and across the world, patriarchal power structures continue to demean and disempower women and people from other marginalized groups, and the data shows that one way to bring long term equity to a community is to build economic and educational opportunities for women. When I make a purchase, I want to buy into programs and business models that build woman power, because I know that our collective power is capable of changing the world.
Pictured: Fair Anita Resilience Earrings + Twig Cuff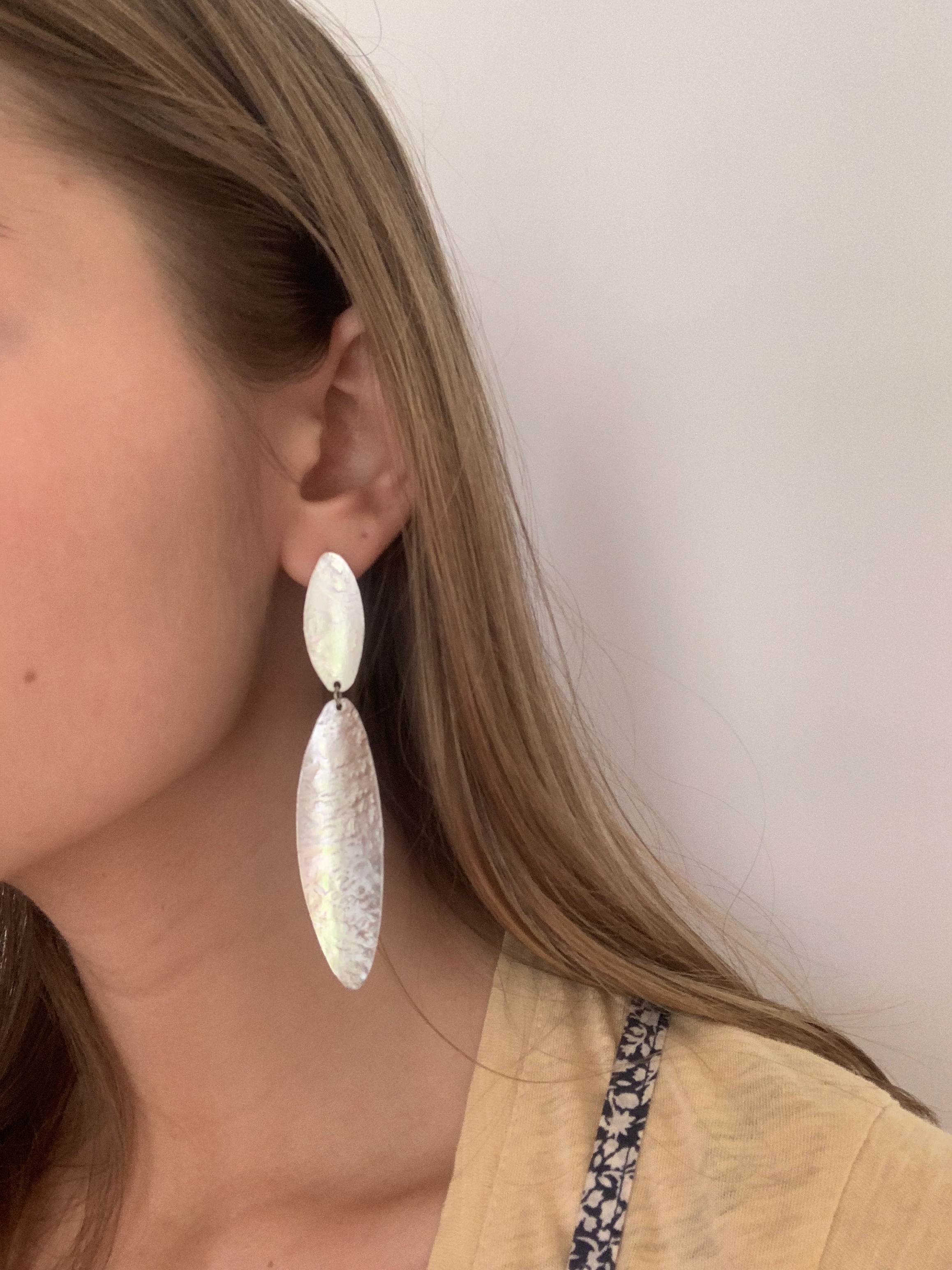 Women are such a universally marginalized group with talents and abilities that are incredibly separate from their gender. We should celebrate gender regardless of ability and expectation. It's wonderful to be different! When I think about the ethics of my purchases, I want to make sure that each step of the process gives support where it's lacking. All over the world, we rely on the strength of women and forget that, like anyone else, they need support too. I think providing women with opportunities gives them the chance to broadcast what their gender means to them, wherever it may fall on a scale of importance. I want to walk around each day covered by support, passion, and opportunity.
Featured: Fair Anita Oblong Pebble Earrings
A NOTE ON ETHICS IN WRITING
All writers were gifted an item by Fair Anita and all opinions are their own. Affiliate links are used in this story.