Mindful, Minimalist Gifts For Moms-To-Be
Posted on April 05 2019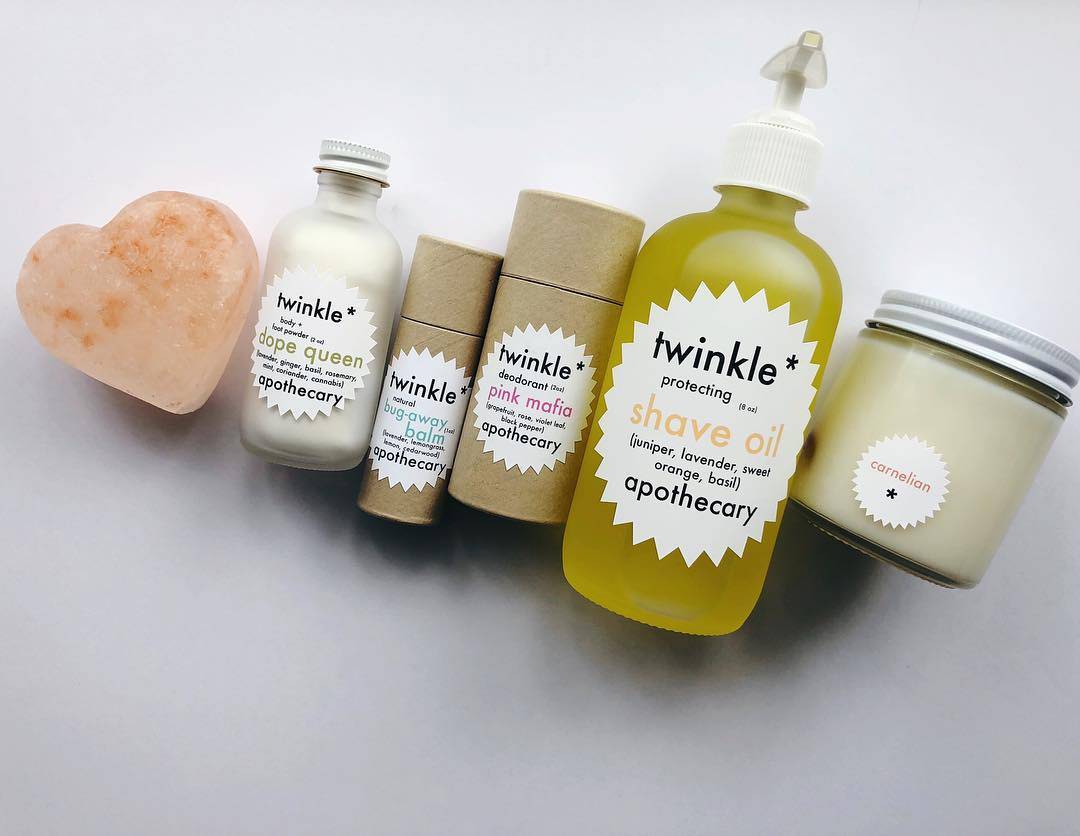 I have a confession: I've become a minimalist.
I definitely didn't used to be and my path into simplicity hasn't been a big focus in my public spaces, but it's been a big focus in my personal life. In the past year and a half I've cut my living quarters in half, my personal possessions down to about 1/3, and even opened up my schedule (somewhat) by restructuring how I use my time. It's been a long, slow, and honestly often tedious journey, but I've ended up with less things and more space (in every sense - from more outdoor space, to more internal space, to more calendar space, and I even have some empty drawers in my bathroom and kitchen!).
The idea of minimalism has gained a lot of buzz the past few years thanks to leaders like Marie Kondo, documentaries like Minimalism, and a general sense of busyness and overwhelm that so many of us of a certain age and privilege have felt. It also in many ways is the inevitable outcome of mindfulness practices - whether that's focused on fashion, food, meditation, or any other areas of our lives.
When we dive deeply into the real issues of fashion (overproduction, wastefulness, exploitation across people, animals, and our planet) stuff just starts to lose its appeal, and most of us working in or shopping within sustainable fashion ultimately realize that we can't buy our way out of the messes we've created (personally and globally) and instead must truly start consuming less. When we dive deeply into our minds through meditation and other internal practices, most of us realize that there is nothing external that can bring us happiness, fulfillment, or contentment, so it starts to seem a little fruitless to spend so much time/money/energy acquiring and maintaining things.
And this journey and these insights are great and all, but then I got pregnant. Suddenly the small capsule wardrobe I had soooo carefully created no longer fit, and my lifestyle and needs started to change, and I had to accept that pregnancy is much more manageable and much more enjoyable with help from some things (yes, even things that take up space and time and threaten that beautiful empty bathroom drawer!).
But, that still doesn't mean you need a lot of things. So, if you are looking to treat the soon-to-be mom-and-possibly-picky-minimalist in your life to something in this new phase of her life, here are the gifts I've personally found most useful and most appreciated (and wish I would have given in to sooner!).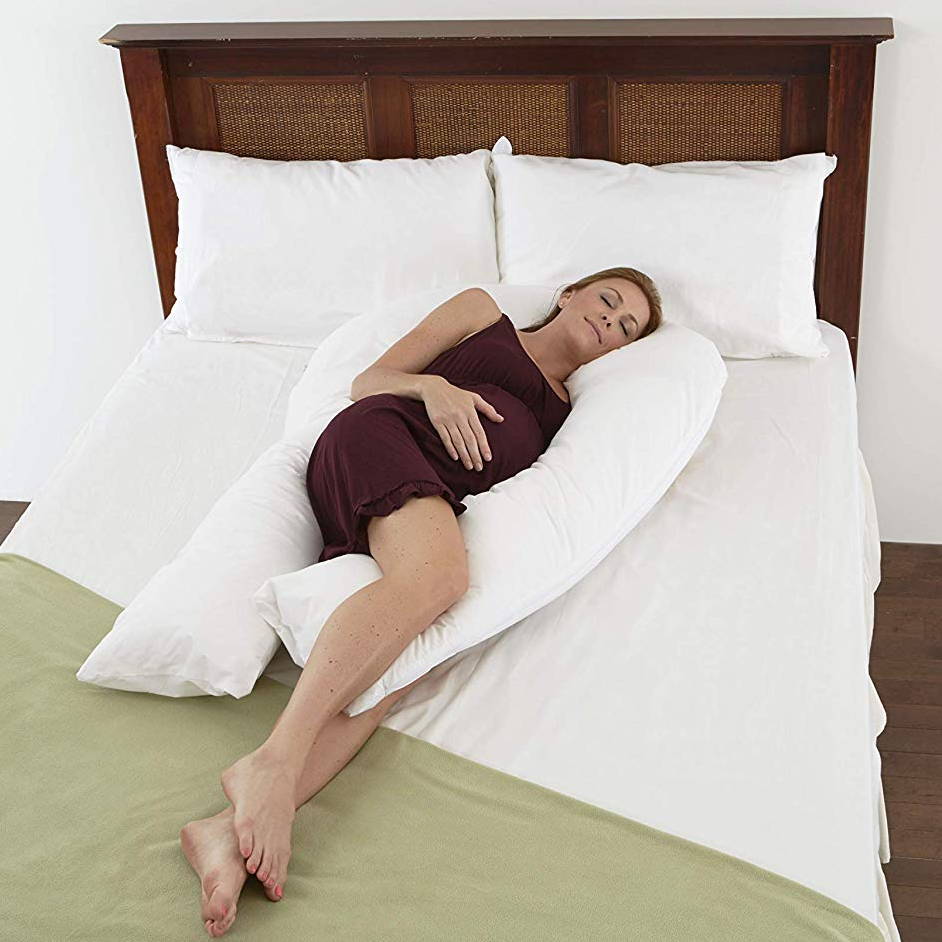 MOONLIGHT SLUMBER MATERNITY PILLOW
Quite a while back I was given a hybrid mattress by Tomorrow Sleep and I've loved it sooooo much, however, there is no special mattress in the world that could keep me comfortable as I neared my second trimester and my joints started to loosen, my bones start to shift around, and I had to go from being a stomach sleeper to a side sleeper.
I did a lot of research, added the Moonlight Slumber Maternity Pillow to my registry, and thankfully was sent one after everyone grew weary of my sleep-deprived whining,.
The reason I asked for this one specifically:
It's vegan (uses synthetic down)
It's Made in the USA
It's easily washable (which is good, since my cats love it as much as I do)
It deconstructs into a nursing pillow to use during post-partum
---
VITAMIX
I had a standard blender for many years and it was just fine (I mean, I've sat through silent meditation retreats, so enduring chunky kale in my smoothies can't possibly be worse) and I would have kept that thing forever because I didn't want to be wasteful but fortunately I was given a Vitamix for Christmas and for the first time in my life I genuinely fell in love with an appliance (well, I'm pretty fond of my travel steamer too).
I use it at least once a day for creating creamy smoothies and yummy sauces which I can easily fill with plenty of nutrients and protein (this was especially appreciated during my very-nauseous first trimester when often a smoothie was the only thing I could attempt to gulp down).
Obviously I recommend a refurbished or second hand option, whenever possible.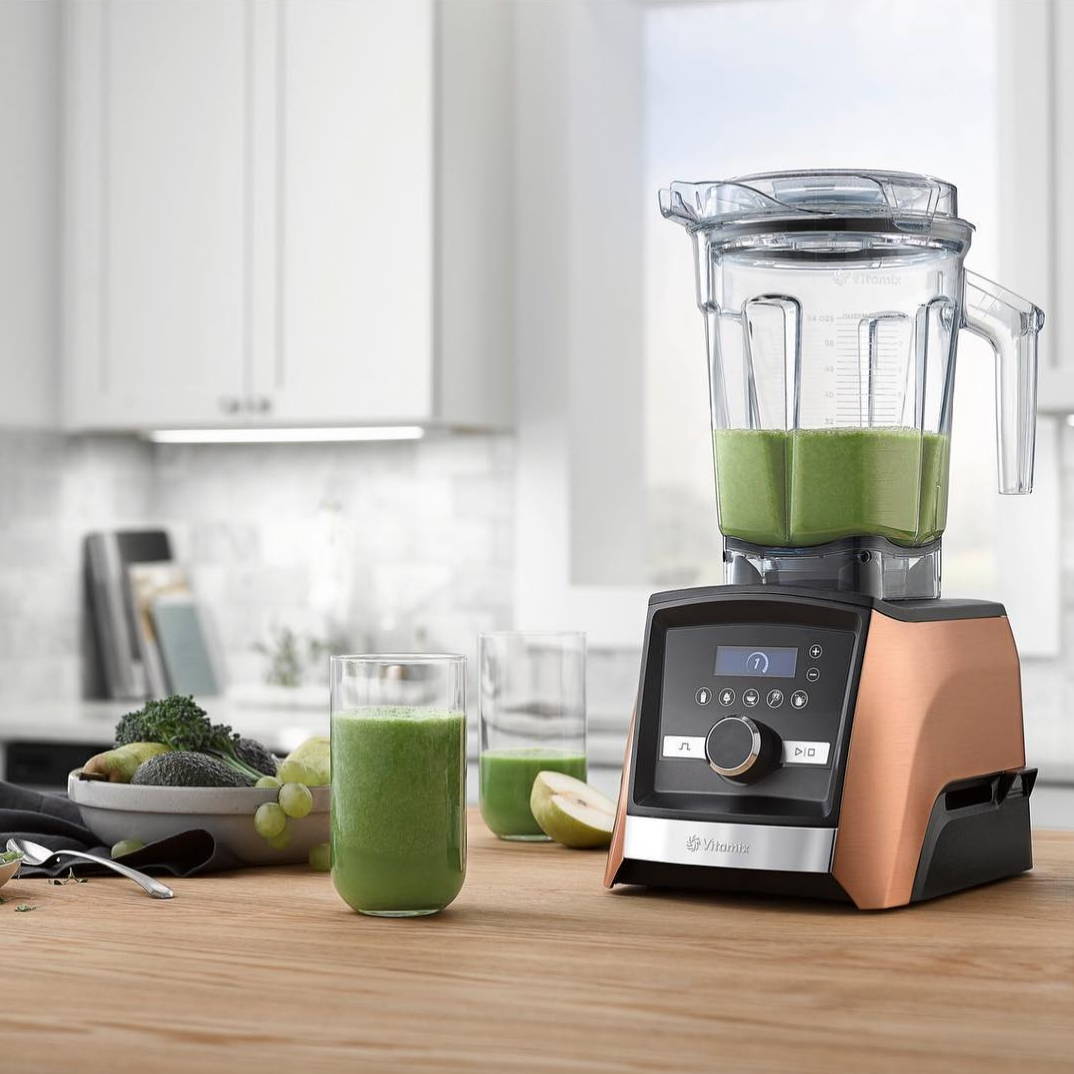 ---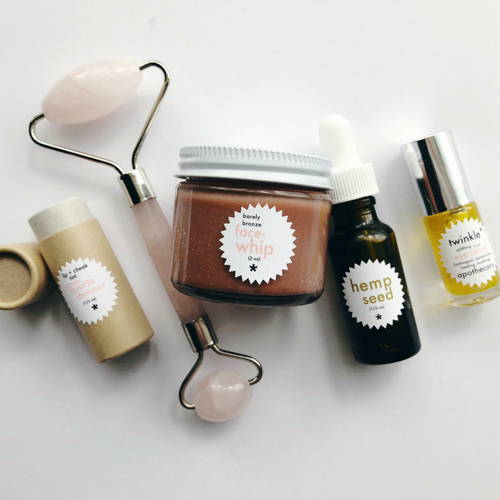 CLEAN BEAUTY
I've been very into vegan/cruelty-free/organic/fair trade beauty for quite a while now but once I became pregnant I became obsessed with ingredients and discovered that even in my careful minimalist bathroom I had a lot chemicals I couldn't pronounce and didn't want near my body (or my baby).
I found myself simplifying down to as few products as possible with as few ingredients as possible (hence, the empty bathroom drawer). Most days I now just use a cleanser, facewhip, cheek/lip tint, mascara, body oil, and deodorant (honestly, when you already have that pregnancy glow, you really don't need much else).
My favorite brand right now is Twinkle Apothecary for a wide variety of handmade, minimalist beauty options, and you can always check my Approved Brands list for other recommendations.
---
BOOKS
I received dozens of pregnancy and parenting books and book recommendations from everyone in my life (and have now read quite a lot of them), and while most of them have been really helpful there's also a sense of information overload, so if I were to narrow it down to my Top 4 More Useful Pregnancy Books:

And (to preview) for baby's library:
---
SELF CARE GIFT CARDS
Pregnancy is an incredibly physical, emotional, and spiritual experience in which everything is constantly changing, and it can be easy for a mom-to-be to feel like she doesn't know herself or her body anymore (or maybe that's just me).
I have been so incredibly grateful for the gifts of:
Pre-natal massage (definitely find someone who specializes in this, since it is not the same as a regular massage)
Pre-natal yoga (again, this is a specialty. If you can't find any local studios that offers it, YogaGlo has some good streaming options which can be done from home)
---
WARDROBE GIFT CARDS
I'll admit: I was delusional when I thought I could sneak through my pregnancy without any actual maternity clothing. Once I outgrew everything I owned I finally gave in, and it has made such a difference to get things that are actually comfortable and actually fit.
I've been very very picky about what I'm willing to acquire (and I'll talk more about this in an upcoming blog) but here are some of the brands I've been using:
Armoire for maternity rentals
ThredUp for second hand (they unfortunately don't offer gift cards, but you could get together and offer to pay for an online shopping spree!)
Boob for nursing bras (note: I have not been impressed with some of their other maternity options like leggings, so definitely stick with just bras)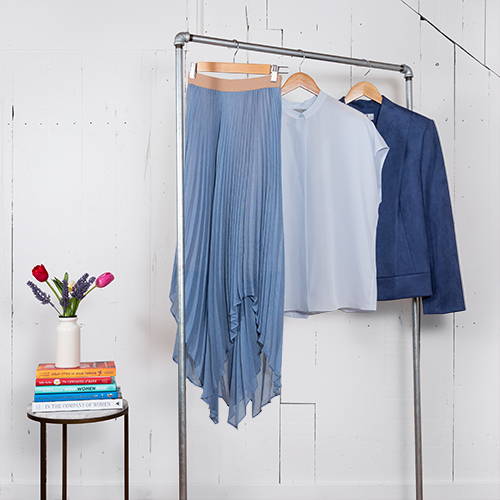 ---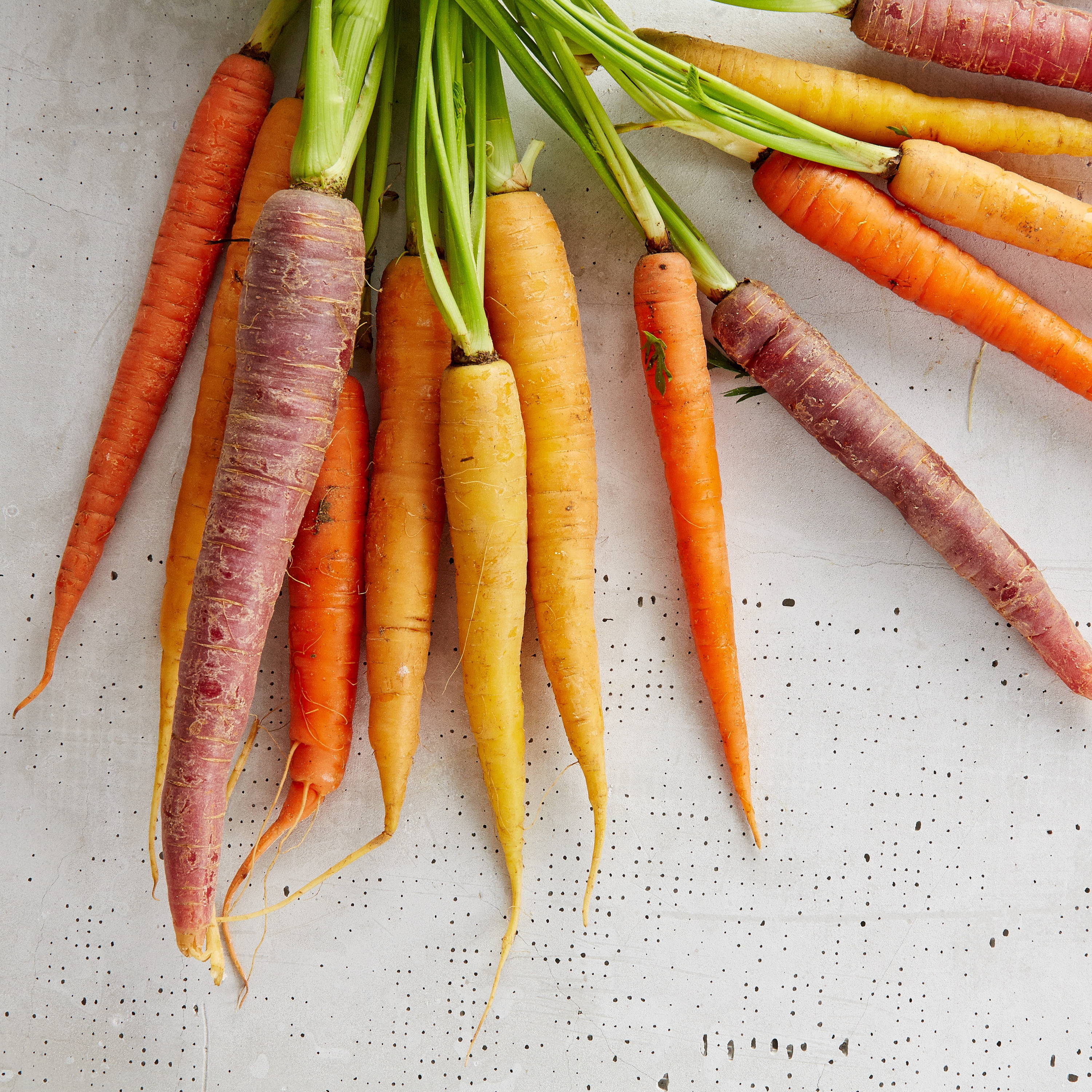 GROCERY GIFT CARDS
It can cost a small fortune to grow another human being. Between vitamins, special teas, protein powders, organic produce, and just the sheer quantity of food that I consume, my grocery bill is.... not small.
A gift card to a local natural market might not seem all that exciting but I know personally it's one of the most appreciated (and most-frequently-used) gifts you can give a hungry, pregnant, minimalist woman in your life.
---
TIME
I was truly unaware of how many things which used to be easy and everyday you can't or shouldn't do once you're pregnant (like not lifting "heavy" things, not cleaning cat boxes, not having the energy for.... most things...).
It's meant so much to me how many people have offered to help with simple things I used to easily do (especially since as a strong, self-sufficient person it's not natural for me to ask for help).
One of the best things you can give the mom-to-be in your life is just your time, whether that's taking a moment to check in or going over to lift, carry, move, put away, or clean the things she can't.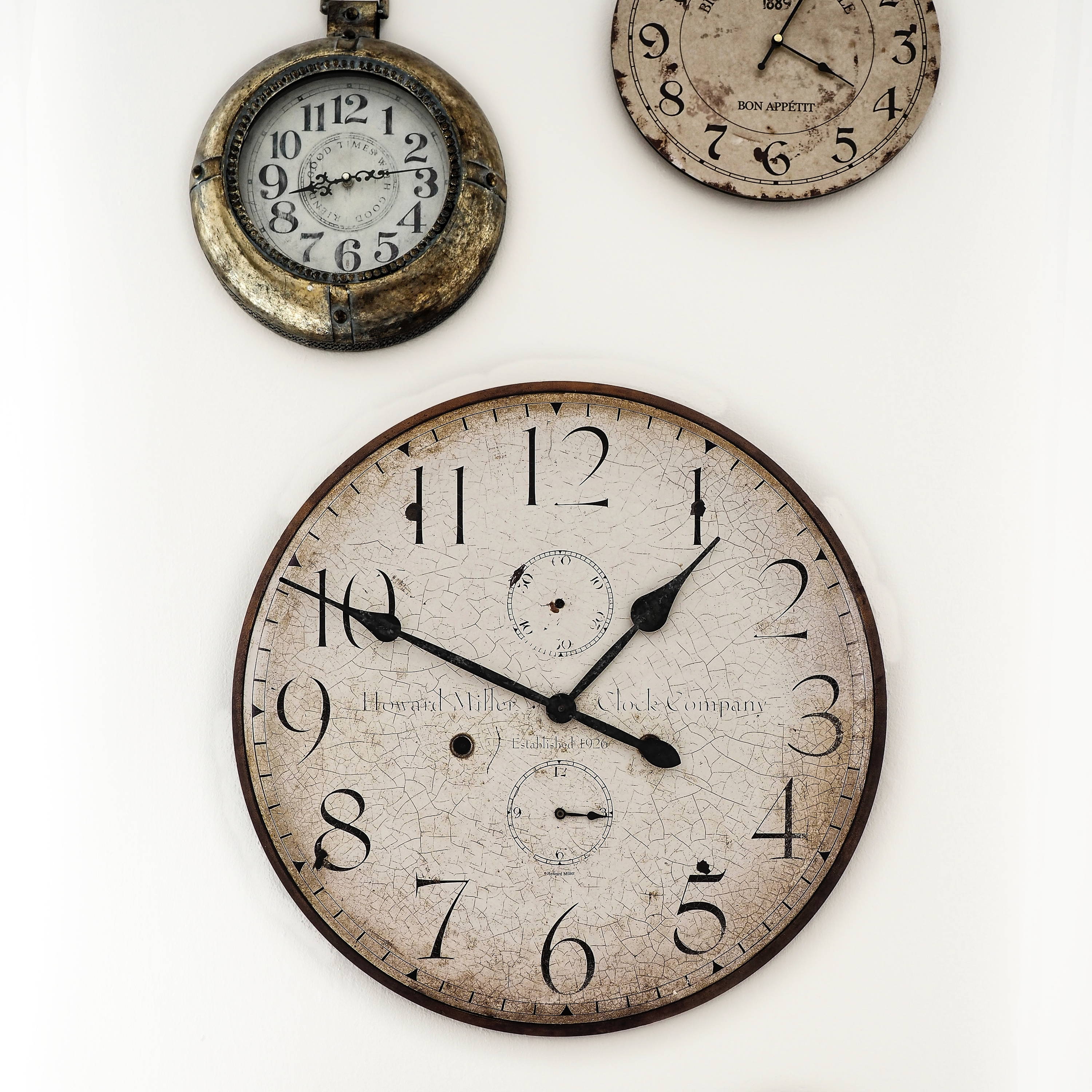 ---
A note on ethics in writing: 
I may sometimes (but not always) use affiliate links in my blog when talking about products or services that I truly suggest, which means that I may get a small commission if you end up buying or trying something through a link I share. This is one of the ways that I continue to fund the stories and programs that Bead & Reel creates and supports.
Some of the items mentioned in this story were kindly gifted to me by the brands mentioned.
A note on comments:
I love connecting with you through your comments below, however I am unable to respond through the current system. Please know your comment is read and acknowledged, even if you don't hear back.
If you find yourself feeling judgmental, unhappy with, or offended by my photos or writing I invite you to use this as an opportunity to channel your time and energy into creating something in your own life and space instead of inserting your opinions into mine. It is so much more impactful to put your focus into supporting something you agree with versus criticizing something you don't.
Comments which detract from the wellbeing of the Bead & Reel community and its members will be deleted.