Shifting: What's Ahead for Bead & Reel in 2019
Posted on February 19 2019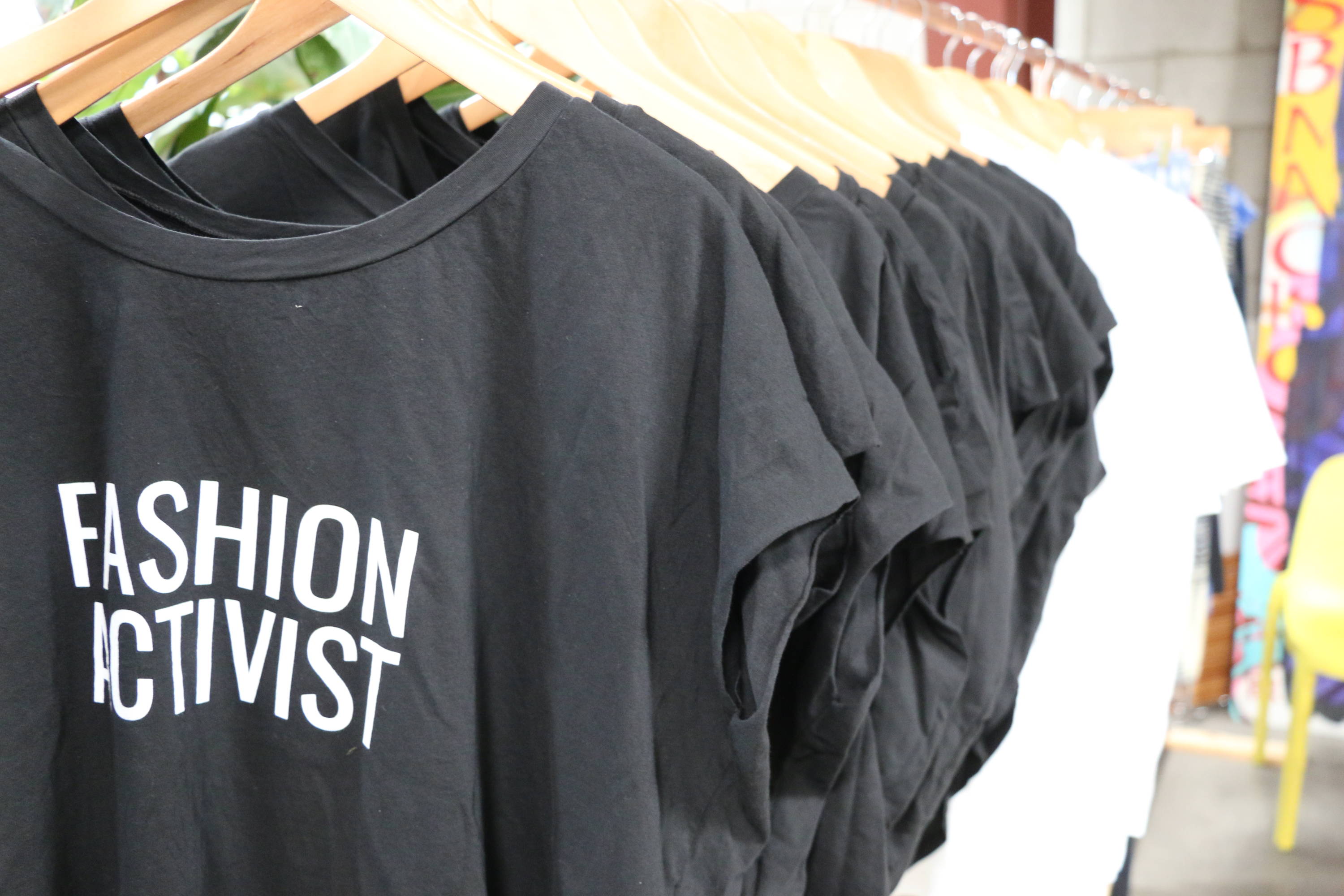 I had a blog post planned and written for this week, however it's been postponed and so I want to instead take some time and share a bit about what 2019 looks like for Bead & Reel, since I realize that I haven't really gotten around to writing about what's been going on behind the scenes.
Life is always a changing, moving, evolving journey, but 2018 was an especially noticeable time of shifts for me and so it seems only natural that what has been happening internally and personally (and nationally and globally) would also become reflected in my business, my focus, and my goals.
"I earnestly believe, however, that an important form of self-compassion is to make choices motivated purely by our desire to contribute to life rather than out of fear, guilt, shame, duty, or obligation."
- Marshall Rosenberg -

WHAT'S GOING (AND GOING ON)
My first retail job was when I was 17 years old working in a coffee shop in my home town. I had a wonderful boss (who was the first person to teach me about fair trade), a flexible schedule .... and found working with the public to be rather miserable. I'm just not the right personality for it (though I hide it well), and I felt the way that many customers treated those of us behind the counter so frustrating and off-putting that I still can't drink coffee to this day.
(all those jokes about people behaving terribly before their coffee.... not a joke!)
In between finishing college and pursuing further education in fashion design I spent a little over a year working at a major fashion retailer, quickly advancing from sales to assistant manager. I learned a lot, grew a beautiful (though not yet mindful) wardrobe, and made some very dear friends during that time, but ended up feeling constantly defeated by a notoriously toxic company culture and the customer challenges it led to.
When I finally quit I made a bold declaration: I hated working in retail, and swore it off for the rest of my life.
(or apparently at least until I decided I loved something more than I hated retail, which led me to launching Bead & Reel)
There are a lot of things I really do love about Bead & Reel, but the retail side is not one of them. Angry customers and handling order issues and managing fulfillment and doing ecommerce photoshoots are things I can do well, but don't enjoy doing, and they had begun to kind of suck the life force out of me. Yes, my products and customers may overall be more aligned with my values, but, in the end, all of this still boils down to: retail. And no matter how many clever changes I made to try to make it more tolerable, there's really not escaping retail when you own a retail company.
The truth is that I didn't start Bead & Reel because I wanted to sell clothing - I started it because I wanted to provide education, accessibility, and community around sustainable fashion, and retail was a means to this end, but, not the only one.
But beyond just my struggles with the retail model, I had become really disillusioned with sustainable fashion as a space and concept. There are so many people and companies doing amazing things to truly better the world - and then there are so many who aren't. The reality is that sustainable fashion is just like any other industry; it has just as much greed, hatred, hypocrisy, theft, and narcissism as those without an emphasis on "ethics," only often with an added dose of entitlement and righteousness as well (which is just.... a bummer).
The more I saw this, the more I wanted Bead & Reel to be a unique space for beautiful products and a voice of integrity and honesty and compassion, but I was also getting tired: tired of the day-to-day of a job that is not well suited to my personality and aptitudes, tired of being the target of the unmanaged pain and misplaced anger of others, tired of being disappointed when yet another person or company would turn out to be so very different than the image they so carefully presented. I was tired of worrying that I was contributing to the massive overconsumption and wastefulness problem in our world (no matter how much more mindful my products might be), and tired of feeling like no matter what I did, it was never even close to good enough (just ask my critics!).
I started to wonder where my place was in all of this, and if I even had a place in an industry whose entire mission is to make and sell more and more stuff, and a community filled with so much judgement and ego. That cave I always threaten to go live in as a renunciate was starting to look better and better until I ultimately remembered that I can't really run away from the world (though it does sound tempting) and I can't actually change the fashion industry or other people - but I can change myself.
So last year I slowed down, stepped back, and spent a lot of time pondering all of this (often in yoga, or meditation, or other spiritual practices like re-watching 30 Rock) and finally decided that the first step was to start phasing out of retail. You may (or may not) have noticed that I didn't add any new styles the whole year, and I'm now down to the end of my inventory, which you can find in the Evergreen Collection and Sale. Once it's gone, the retail side of Bead & Reel will be closed (should we throw a party?).
I also decided to discontinue - some for now, some forever - several projects I had been busily working on, including launching an in-house line as part of the Make It In LA Catalyst program (which I really believed in but also had to really admit: it's just more retail) and a non-profit I had been co-founding to help empower those - especially women - working in fashion (I was asked to step aside from my leadership role after needing some time and space early in my pregnancy because.... #empoweringwomen).
So a lot of things shifted, but through it I ultimately realized that my (often annoying) Sagittarius optimism is still more potent than the actions or words of any individual or system, and that I do still have a place in all of this. I do still have faith in humanity, and I do still have faith in the world I believe can exist, and I have spent the past many years building up an ideal platform to continue to create and share ideas, tools, and resources for those who are still holding onto their own glimmers of hope for the future, despite the odds.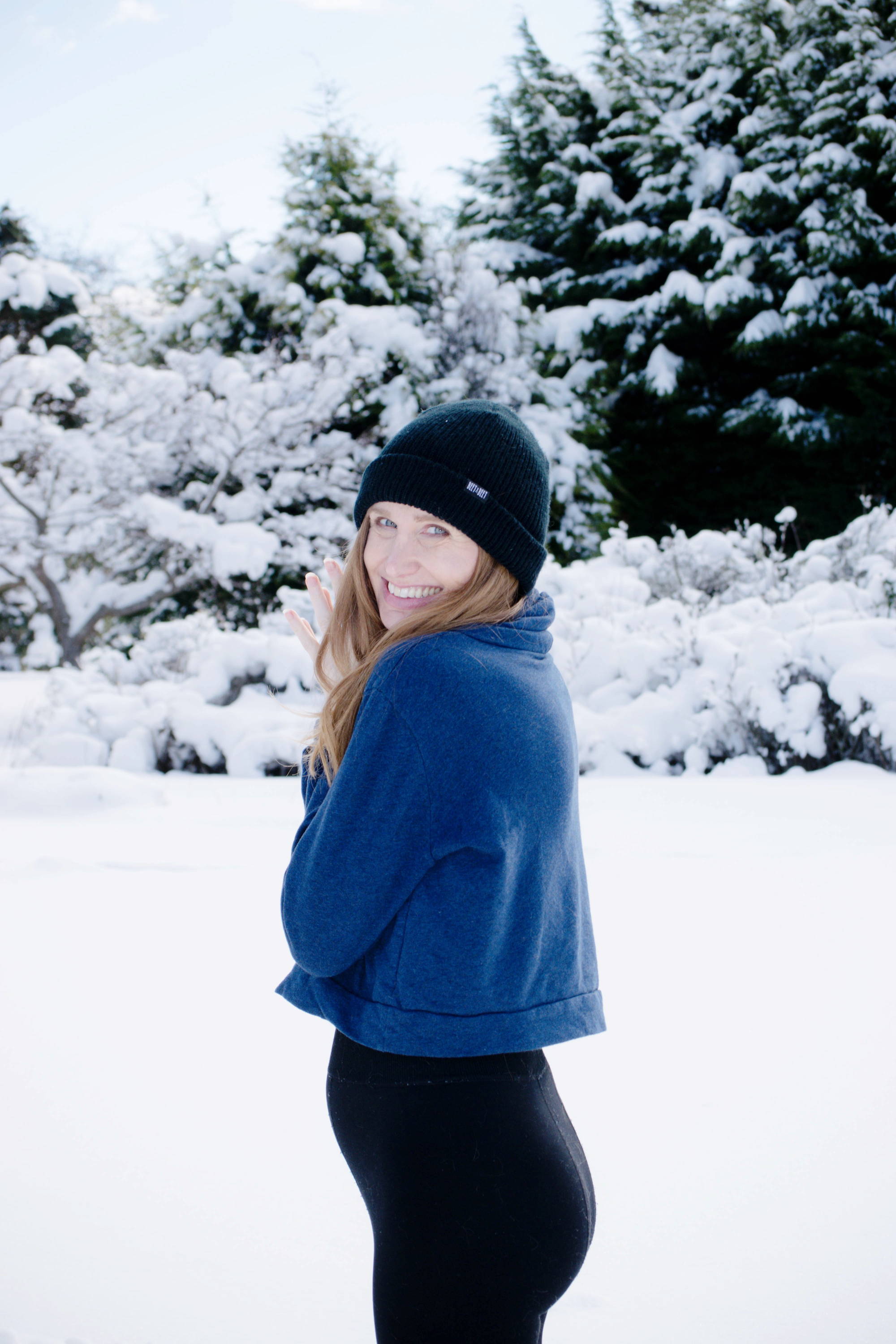 WHAT'S STAYING


APPROVED BRANDS: while you likely won't be shopping at Bead & Reel for much longer, it can still remain a place for you to discover really wonderful brands, which I have put together on an ever-growing Approved Brands list. Check back often to see who is new!
AFFILIATE NETWORK: Last year I acquired The People Label, the sustainable affiliate network which brought together independent brands and content creators. I originally thought this would be a small side aspect of Bead & Reel but it's really taken off - especially the past few months - and now has over 80 members. This program will definitely be a big focus for me going forward and I love that it allows me to continue towards my same initial goals (education, accessibility, community), only now by supporting others in sharing and growing this conscious living space. Applications to join can be found here.
CONSULTING: I never set out to be a consultant, but I have found that the (hard earned, through much trial-and-error) knowledge I've acquired is beneficial to many so I've been working with more and more brands and clients to help them create and grow their ideas and companies in sustainable (in all senses of the word) ways. If you're interested in working together, you can find out how to hire me here.
WRITING: The Bead & Reel blog will continue with weekly(ish) content around sustainable fashion brands and mindful living. If you have any topics you're interested in having me explore, or are a brand who'd like to work together, you can always contact me with ideas.
BEYOND BEAD & REEL
In my mind, everything inside of and outside of Bead & Reel is all tied together through an underlying desire to help heal the world, but some of these approaches are done through separate businesses and strategies.
YOGA: After completing three yoga teacher trainings last year I now teach six weekly classes as well as private lessons and workshops in my beautiful home of Sequim, WA. I have a wonderful community of students and absolutely love getting to share the tools I've learned for healing, embodiment, and connection, and it is definitely something I will be focusing on more in the future as well. You can view my schedule here, or contact me if you'd like to set up something in your own town.
FAIR TRADE FASHION SHOW: my non-profit event is entering its fifth year and continues to grow and expand, with some really wonderful things ahead for 2019. You can watch a recap of last year, and sign up to find out more about this year's date and details (and the reallllllly exciting project we're up to!) here.
MOTHERHOOD: Since there will be a new fashion activist entering the world this summer, I have (and will continue to) cut back on work to make time for pregnancy, maternity leave, and building a beautiful life for this little human (and hopefully all little - and big - humans, and other animals too).  
I'm really excited about the changes that have taken shape in Bead & Reel and my life, and am grateful to have you with me in this new chapter.
---
A note on ethics in writing: 
I may sometimes (but not always) use affiliate links in my blog when talking about products or services that I truly suggest, which means that I may get a small commission if you end up buying or trying something through a link I share. This is one of the ways that I continue to fund the stories and programs that Bead & Reel creates and supports.
A note on comments:
I love connecting with you through your comments below, however I am unable to respond through the current system. Please know your comment is read and acknowledged, even if you don't hear back.
If you find yourself feeling judgmental, unhappy with, or offended by my photos or writing I invite you to use this as an opportunity to channel your time and energy into creating something in your own life and space instead of inserting your opinions into mine. It is so much more impactful to put your focus into supporting something you agree with versus criticizing something you don't.
Comments which detract from the wellbeing of the Bead & Reel community and its members will be deleted.