note: some Press are not listed but are still active
Leah Wise works as a blogger, copywriter, speaker, and freelancer on the topic of sustainable fashion in addition to running a nonprofit thrift shop in Charlottesville, VA, where she lives with her grad student husband and pet rats.
Based in: USA
I'm Magy, minimalist in possessions, and maximalist in experiences. For me, incorporating minimalism is more than reducing belongings. It is a tool that allows you to let go of the negative, focus on what is important to you and make your life a consistent reflection of your essence.
Based In: Mexico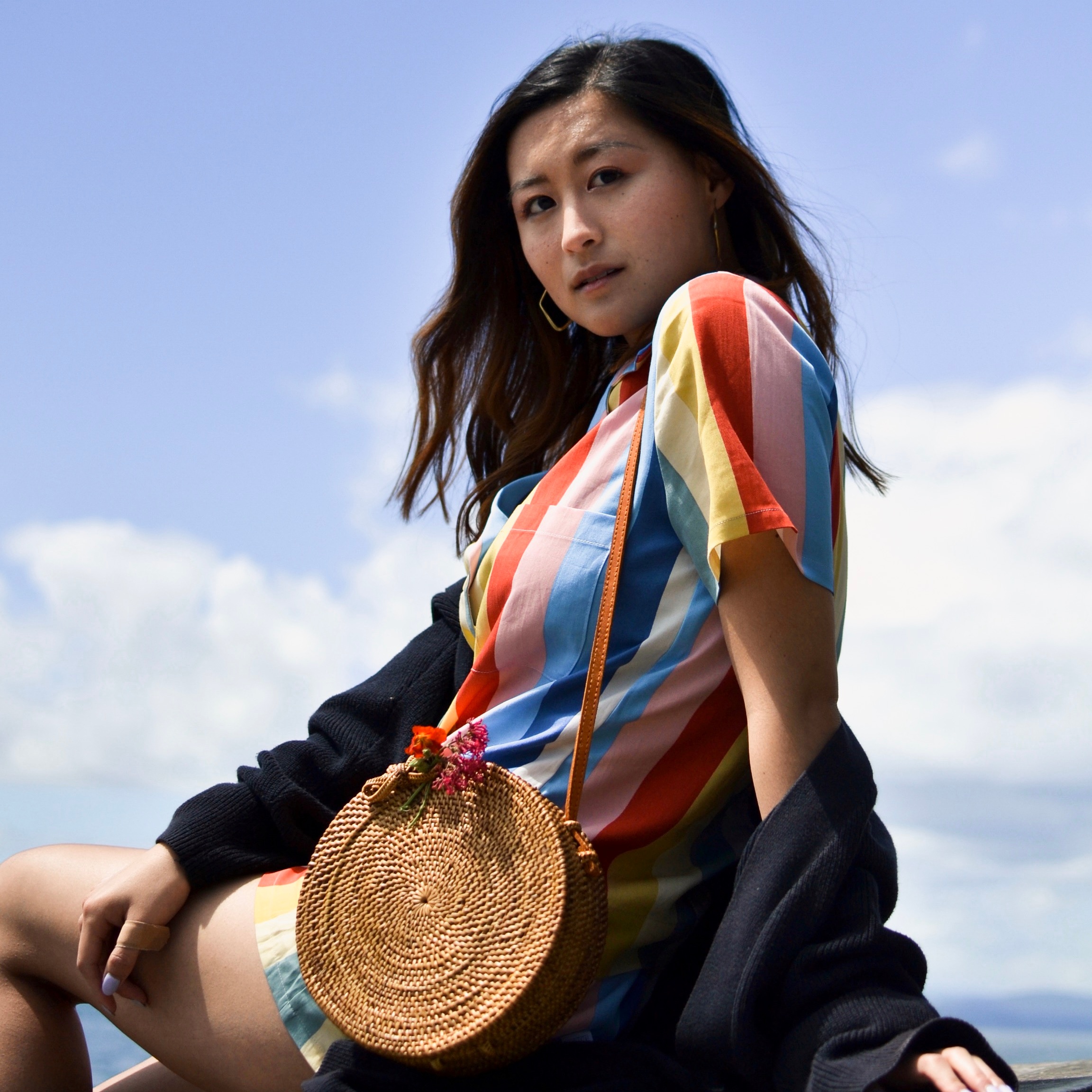 Restitchstance is a sustainable and ethical (life)style blog, a community and resource for the continually learning conscious consumer, and a starting place for the fast fashion consumer turned eco and ethical fashionista. No matter where you've come from, Restitchstance aims to make slow fashion and living exciting, accessible, and inclusive through education and inspiration.
Based in: USA
My blog serves as a platform to inspire a life of style, sustainability and self esteem for a modern girl in a material world that doesn't take herself too seriously. I focus on sharing purpose-driven content that merges sustainability and self-esteem building style to promote more conscious and sustainable means of consuming fashion.
Based in: USA
The Honest Consumer shares the stories of social enterprises, spreads the word of ethically made goods, and empowers consumers.
Based in: USA
Molly Stillman is the founder and creator of Still Being Molly, a life and style blog started in 2007, and the host of the Business with Purpose podcast. With over 600,000 readers in the last year, stillbeingmolly.com has become a trusted community for women, especially moms, who love everything from ethical style and clean beauty, to parenting and real food, to serving in their communities and making the world a better place.
Based in: USA
I am a lover of creative posts. I love to take bright, minimal and beautiful photos that represent my work, and the brand well. I also am a big believer in what you're putting on your skin is just as important as what you're eating. Sustainability, sourcing and more in the beauty and fashion industry is so important. Ethical practices and eco-friendliness is very important to me! I take this approach to all things from makeup and beauty to fitness, fashion, food and health!
Based in: USA
I create youtube and blog content sharing my journey to live more consciously and help people build a life and wardrobe that reflects both their style and values.
Based in: Canada
Faye Lessler is a New York City based, California native with a passion for sustainability and community. Through her blog, Sustaining Life, Faye encourages the eco-curious to keep treading down the path towards a sustainable and ethical lifestyle, while simultaneously supporting the organizations who inspire her. Through everything that she does, Faye seeks to inspire, educate, and support others while leading a balanced lifestyle that is full of joy.
Based in: USA
Kasi is a fashion writer, stylist, speaker and model. She founded The Peahen, where she covers ethical fashion for the mainstream consumer. She's a fierce advocate for conscious brands, sustainable manufacturing practices, and transparency. She co-organizes Fashion Revolution Week in Austin, Texas. Find her on Instagram @the_peahen.
Based in: USA
The Good Trade is the premier online destination for millions of conscious women and men—covering conscious fashion, beauty, food, wellness, travel and lifestyle.
Based in: USA
I am Romina, I have always been passionate about taking care of the environment. I used to be a geochemist, worked for four years as a scientist until I started to feel that I needed to do more, now I am finishing my Masters in Education with focus on Learning for Sustainability, whilst I (slowly) work on my blog to share my experiences in trying to live a sustainable lifestyle.
Based in: England
Bloomers is a place to discover sustainable fashion for women and men, green beauty, and eco tips and travels.
Based in: France
Michelle Chavez is a writer, ethical lifestyle consultant and social entrepreneur. She co-founded The Tote Project, a purpose-driven company that uses fair trade accessories to combat human trafficking. Through her blog, Michelle For Good, she strives to bring conscious consumerism from a niche to a norm by driving demand for companies doing good for people and the planet.
Based in: USA
My blog focuses on styling fashionable outfits that feature products from sustainable, ethical, and fair trade focused brands.
Based in: USA
Sustainably Chic is a destination for sustainable fashion, green beauty & eco lifestyle. It's a place where fashion can exist responsibly, so we can enjoy the art and love behind the things we wear & use everyday.
Based in: USA
The #5 ranked sustainable fashion blog, featuring unique content on living a mindful life by Bead & Reel founder Sica Schmitz.
Based in: USA
I'm a California native and I blog about natural alternatives, fair fashion and sustainable living. A big part of my platform is to demonstrate that we can be fashionable while remaining conscious about our purchasing decisions. Together we can make sustainable stylish!
Based in: USA
I'm a full time traveller who has chosen not to travel by airplanes anymore until there are eco friendly options. My focus is nature, sustainability, ethical and responsible travel, veganism as well as traveling as a solo female to off the beaten track places with a small budget and even smaller backpack.
Based in: Sweden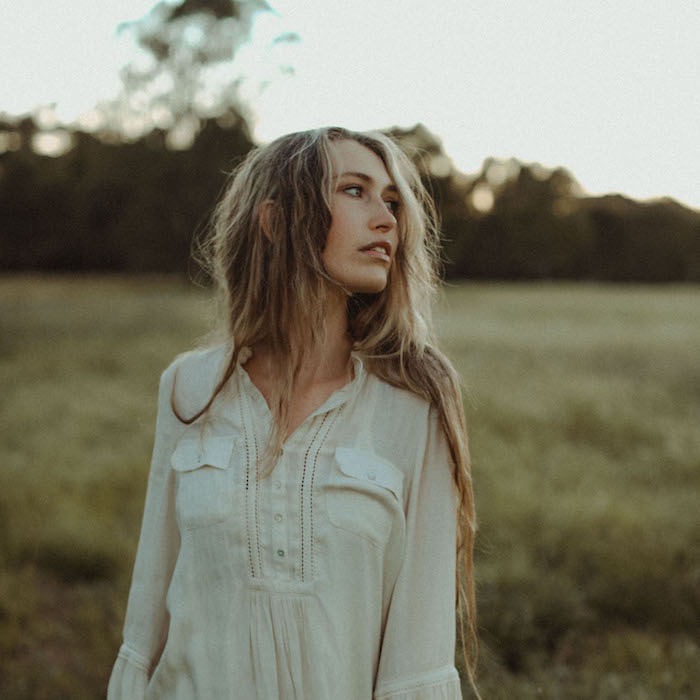 We are an online magazine/blog showcasing eco-friendly, vegan and ethical fashion, food, beauty and lifestyle. We could promote your brand through features, reviews, giveaways and including you in a relevant shopping guide page. We are based in Melbourne, Australia and our readers are worldwide (although especially in Australia, America and Europe).
Based in: Australia
Founded in 2008, calivintage is a life + style blog focusing on ethical fashion and home decor.
Based in: USA
The Curious Button is conscious lifestyle blog sharing tips, resources and inspiration to help you live a more sustainable and intentional life.
Based in: Canada
Jaclyn is an Australian currently deployed in Micronesia as a gender development advisor. She'd describe herself as full-time feminist, part-time blogger. Her personal interests include meeting dogs on the street, satay tofu and wearing double denim.
Based in: Federated States of Micronesia
Agnes Muljadi is a Los Angeles based vegan ballerina, actress, photographer and celebrity blogger. Known as @artsyagnes with over 500,000 Instagram fans, Agnes' interest in advocating for a plant-based and socially responsible lifestyle has become the essence of her platform.
Based in: USA
What started as a love for thrifting quickly turned into a love for all things sustainable, vintage and simple. I created my blog alittlerosedust.com to help my readers align their hearts, wardrobes and lives with a more intentional lifestyle through minimalism and conscious shopping. Whether you're just starting out or you've been on this journey for a while, alittlerosedust is here to make you're journey as easy, informative and accessible as possible.
Based in: Canada
I am focusing on ethical strategy and creative direction for local businesses to bring fair and direct trade/ impact products into their existing businessess. My passion is to inspire women (in the more developed world) to make small shifts in their everyday lives to empower women around them, as well as in the developing world.
Based in: USA

Our website, email campaigns, Facebook, Twitter, Instagram and Pinterest promotes personal and spiritual growth, yoga and meditation, yoga and spiritual retreats, natural wellness products and companies that show concern for global unity, fair trade and sustainability.
Based in: USA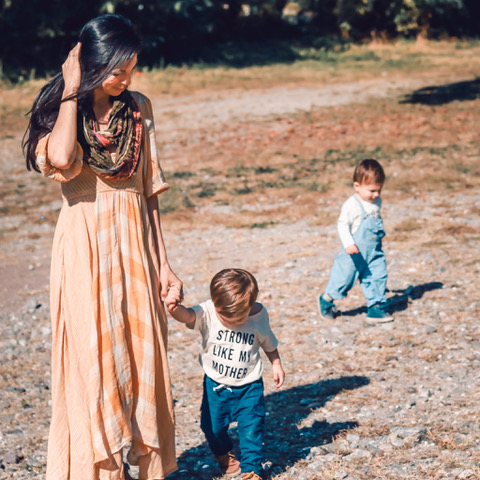 Our blog was created to support vegan families all over the World. It has since grown into sharing sustainable fashion, zero waste products, minimalism, and more conscious ways of living.
Based in: USA + Italy
I'm a vegan model and wish to spread the vegan message through my social media and my upcoming you tube channel where I will be promoting vegan brands.
Based in: United Kingdom
I'm Lauren - a clean beauty and sustainable fashion freelance writer. I believe that clothes and beauty products should make you look good, feel good and do good. I run my own blog at laurenbejot.com where you can find posts like, 8 Organic Lipsticks You'll Love and How To Create A Sustainable Workwear Capsule.
Based in: USA
I started The Simple Slow in April 2017 after being inspired by the documentary The True Cost. After spending many years working in fast fashion stores and I became passionate about changing my ways of overconsumption and moving towards a slow fashion wardrobe. I want fashion to once again be about the quality, creativity, and people behind it.
Based in: USA
WTT focuses on sustainable fashion, green beauty, and conscious lifestyle with a large portion of the blog dedicated to eco-education where readers can find articles regarding the fashion industry and covering such topics as Child Labor in the Textile Industry, Chemicals in Clothing, and Denim Production among others. Cait works to discover, promote, and encourage sustainable businesses and practices across several industries while always providing authentic reviews readers have come to trust and rely on.
Based in: USA
Nathalia Orquera is a graduate of the Sustainable Design Entrepreneurs program at F.I.T. in New York City, Nathalia is passionate about promoting a green lifestyle. Nathalia believes "food is medicine" after being in remission from Hashimoto's for 4 years without the help of medication. She wants to empower women to make informed decisions about the food, cosmetics, and clothing they choose in their daily lives.
Based in: USA
Hi, I'm Shelby. I blog about ethical fashion and mindful living within the context of life in Colorado. As a fashion stylist, it's important to me to inspire my clients and readers to not only try new styles but to know how to buy that uplifts artisans locally and globally. As a mindful living blogger, I talk about how our everyday choices help our our physical, spiritual, and metal wellbeing and helps us to live into our values.
Based in: USA
I have made it my task to educate and motivate people for an environmental conscious lifestyle and support sustainable brands. I have created mind&seed, a community for people who are passionate about living a conscious environmental friendly life with less.
Based in: Spain
My name is Jade Nicole and I am an Arizona-based blogger at Jade of Trades, a blog that was created to empower and inspire women through travel, lifestyle and fashion advice. I'm passionate about the environment and empowering each other by being kind to our world.
Based in: USA
I'm a slow fashion, vintage obsessed, clean beauty blogger and home decor enthusiast based in Portland, Oregon.
Based in: USA
Hi, I'm Diana! In my Consciously Chic blog series, I share how sustainable and ethical fashion can be stylish through outfit inspiration and guides, highlight brands with missions to do good, and provide resources so that my readers can learn more about this beautiful movement and lifestyle.
Based in: USA
I want to be able to provide fair trade items people want in my area, southern Maryland.
Based in: USA
I have been a fashion blogger who was concentrated on fast fashion. This year, I am turning my brand around now that I know how much I am contributing to the destruction of the planet. For the past month, I have been writing about transitioning to sustainable lifestyle. It will be a long journey, but for those who are inspired to make change, I hope it can be a place they can relate to!
Based in: USA
Mary recently graduated from American University with an MA in Political Communication and now works for a small nonprofit in the DMV area. Mary's writing, from fiction and poetry to blogs and explainers, can be bound in local and international outlets. To support the arts and encourage others to shop ethically, she co-founded and runs the HBG Flea, a monthly curated market for handmade and vintage goods in Harrisburg, PA. She never wants to stop growing, cares deeply about social and environmental issues, and hopes to inspire the same in others.
Based in: USA
Reseller, bio student, fashion lover. I shop second hand, vintage and sustainable. Eliminating fast fashion is important to me but so is being fashionable. Let's all be a little greener.
Based in: USA
My name is Susan Ripley and my blog Brooklyn Tropicali has a monthly reach of 122k+ readers/followers. As a former clothing designer, I know the harm the industry can do, and want to shed light on brands that are making responsible choices for the environment and social advances. Brooklyn Tropicali is a blog + travel brand that focuses on creative travels for creative people, and authentic experiences to add inspiration & perspective back into life. Emphases include unique hotel stays, master artisans visits, local food experiences and cultural exchanges. I work with brands that solve unique travel/lifestyle problems, or add fun and inspiration into life. I'm an award winning & published photographer. You can find my photos in Forbes, Brooklyn Magazine + Tiny Atlas Quarterly.
Based In: Mexico
PlanetChange is a website that has the aim of helping people live a greener lifestyle by recommending environmentally friendly companies in all areas of life. Planetchange will thus make money and have a great impact on our planet.
Based In: Belgium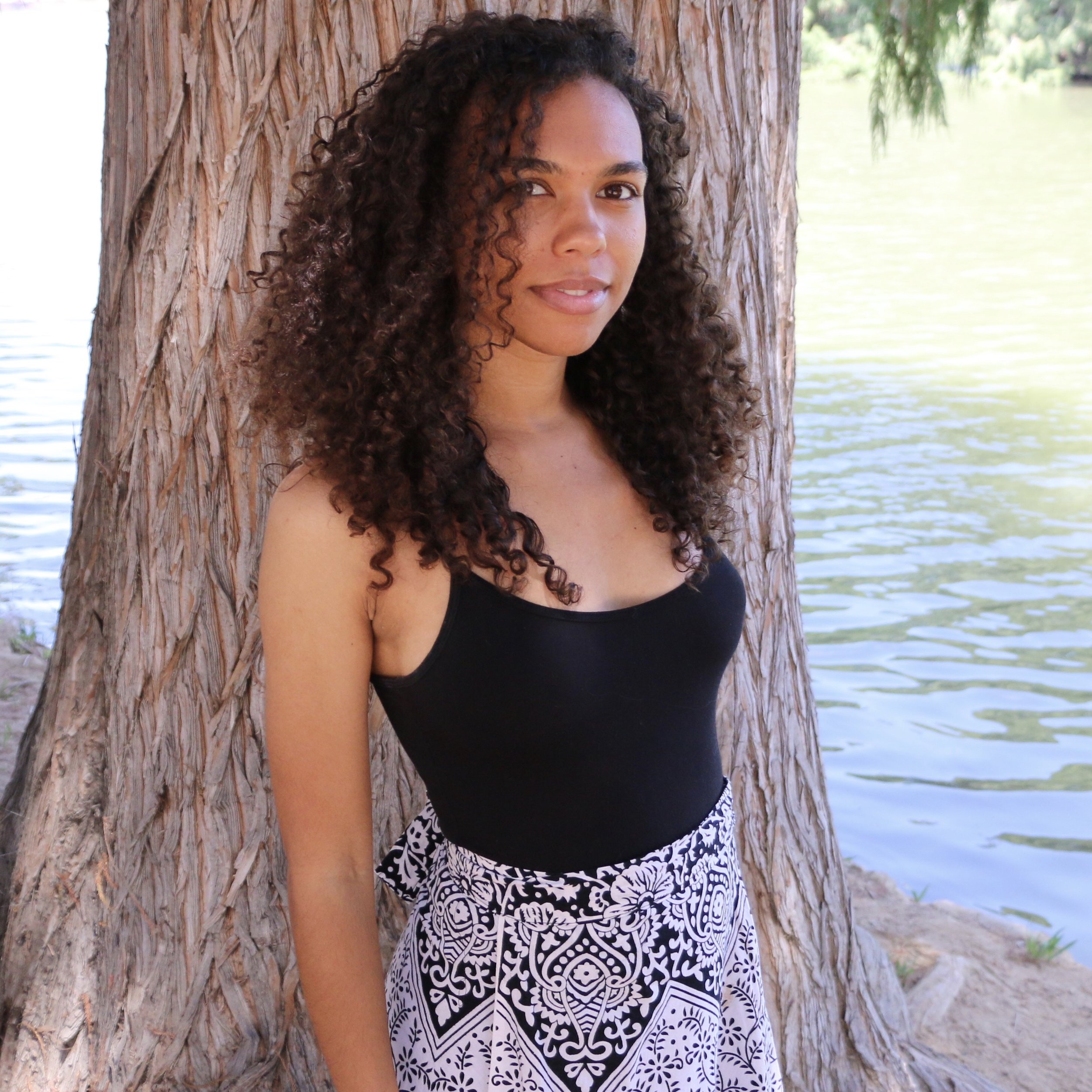 I have a YouTube channel focused on my journey to a more sustainable lifestyle. Along with my Instagram that focuses more on self care and creative living.
Based In: USA
I'm Katiee, your local feminist astrology hoping to inspire change through self love and loving the earth.
Based In: USA
My name is Shelbi, otherwise known as Shelbizleee on YouTube and my channel focuses on eco-friendly living. I have created a community of over 145,000 subscribers and created more than 300 videos dedicated to my lifestyle.
Based In: USA
My blog focuses on ethical and sustainable clothing and promotes those companies that I find.
Based In: USA
I've always loved experimenting with fashion and personal style, but it wasn't until I discovered the negative affects of the fashion industry that decided to start a blog. I love sharing personal style tips and conscious fashion brands to shop from.
Based In: USA
From a Eco brand owner to a sustainable fashion and beauty blogger my audience comprises of people who love the ethical way of life
Based In: India
We are Heather and Martin, a Californian couple that loves traveling the world, eating plants and going on adventures.
Based In: USA
To give you a bit of background, our name is BmoreC (Be More Conscious) and we're an online magazine and brand directory. Our mission is to spread awareness around sustainability, inspiring people to live a more conscious lifestyle 🌱
Based In: France
Ally is a blogger, influencer, and speaker with a focus on ethical and sustainable fashion. She aims to educate her audience on the current state of the fashion industry while providing inspiration and resources for curating a stylish wardrobe that's kinder to both people and the planet.
Based In: Canada